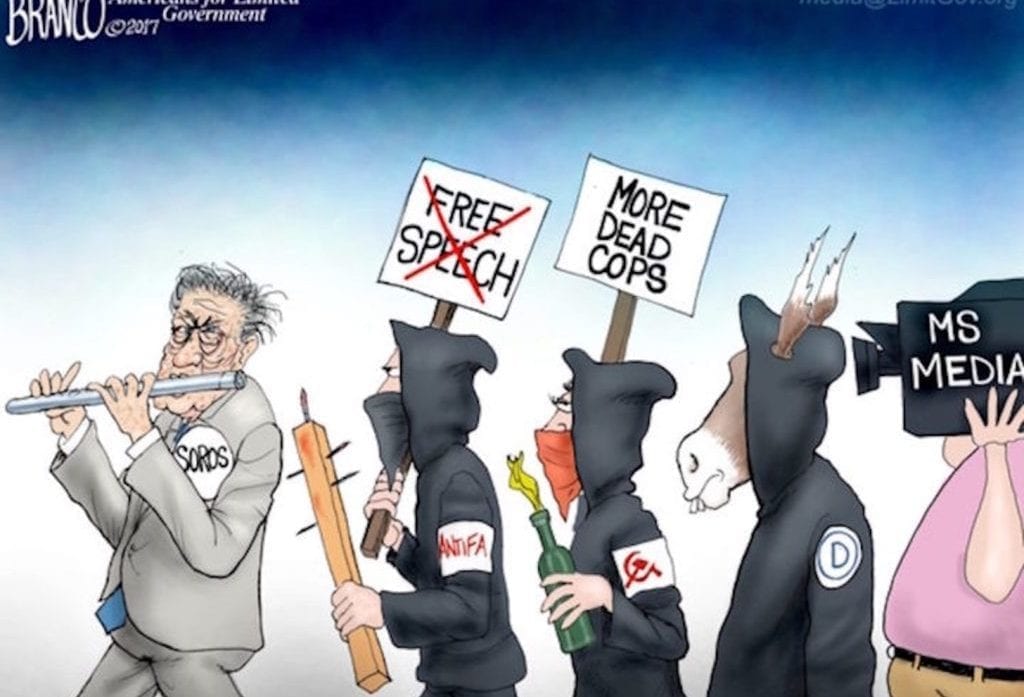 Antifa says they are for "the complete dissolving of the United States entirely".
Listen to this great clip of Lars Larson interviewing Antifa member, Isaiah where he tells Lars that they will do anything to hinder the gross pig that is capitalism.  And when he asked Isaiah what it is that Antifa stands for Isaiah's reply was "the complete dissolving of the United States entirely". You do not want to miss this.  It is priceless. Listen below.
The damage and violence Antifa does at these protests and the costs the taxpayers have to pay to clean up their messes is ridiculous.  How are they not considered a terrorist organization?
We the taxpayers are literally being forced to fund terrorist activities in our own cities.  How is this acceptable?  It's not right that our local business are forced to shut down for the day for fear of the safety of their employees and potential damage to their livelihoods.
Antifa is violent. They have no respect for the local businesses they cause damage to. They rob the hardworking citizens of their right to make an honest living.
The fake news needs to quit down playing these idiots.
Portland Protest – Monday, August 17 2019

There was a protest in Portland, Oregon this weekend and we headed down to watch. While much of the of the day consisted of people following crowds, there were a few moments of activity like the one we witnessed that has us asking if people are actually looking for workable solutions.WARNING: The following video consists of violence and foul language. Viewer discretion is advised.

Posted by Unpolitically Correct on Monday, August 19, 2019
But, sadly I have to admit when I listen to Isaiah's voice I hear a naive kid.
I wonder if he works behind the counter for one of the local businesses impacted by these protests.  Maybe he's just another entitled kid who thinks everything should be given to him for free and has zero respect for the people providing jobs.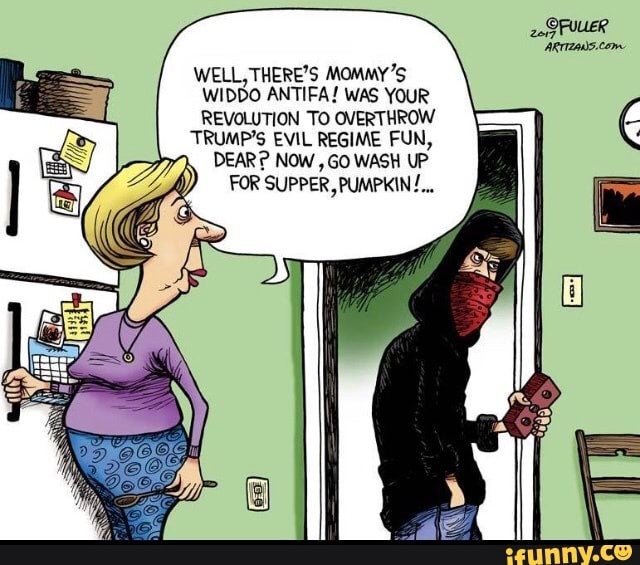 Or, better yet, maybe he still lives at home with his parents fighting for a cause when he has zero life experience or understanding of what it is he thinks he's fighting for.  I wonder if his parents know he's Antifa?  Do you think his mom washes his mask for him?
But then again, children are being recruited to be soldiers in Africa as young as seven years old (something most people consider to be exploitation).
So who are the leaders of Antifa? Who's funding these leaders? This is something that should be looked at by a real group of investigators and reporters (not the fake media). Follow the money.