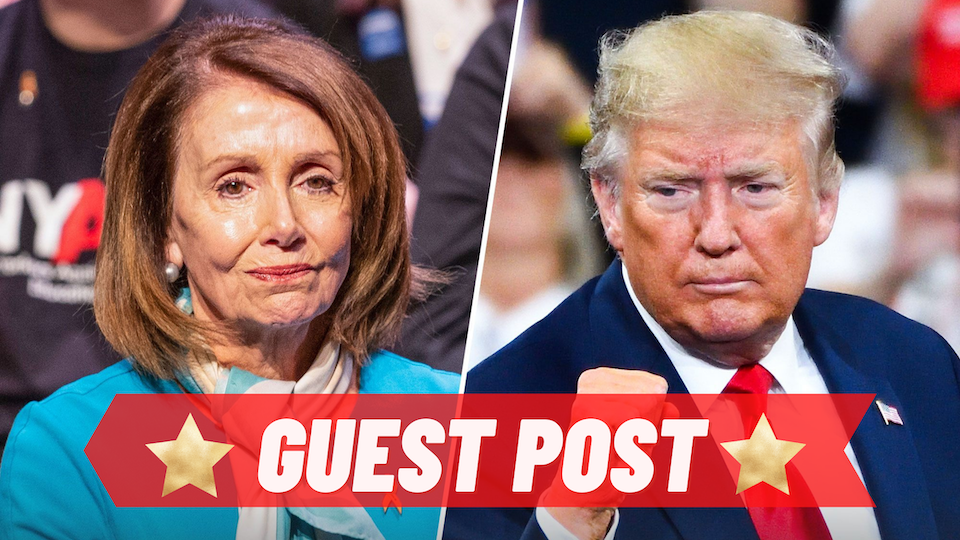 The article "Trump Sets Fire to Pelosi's Hair" by Flopping Aces about Pelosi and the Democrats blocking a stimulus bill that could help millions of people is another example of why Democratic leaders don't care about the American people. They're more concerned with preventing Trump from getting elected and fail to realize that this is hurting and, in some cases, even killing people.
The Democrat leadership is out of control, not party itself, because so many of the people in the party don't agree with the actions of their leaders. I can tell you this because I am a 51-year Democrat and per the article even CNN thinks that Pelosi is overstepping her bounds.
Speaker Pelosi to CNN's Wolf Blitzer when he calls her out for refusing to make a deal on COVID-19 relief:

"I don't know why you're always an apologist and many of your colleagues are apologists for the Republican position." pic.twitter.com/WHvnG3kOf3

— Daily Caller (@DailyCaller) October 13, 2020
Read the full article and watch the videos here.